Frank Wieber
My main research interest is in self-regulation. In particular, my research focuses on the question how people can self-regulate more effectively to overcome problems during goal striving (e.g., not getting started to act on a goal, not continuing goal-directed actions, not disengaging on time from unattainable goals, or to overextending oneself). If-then plans (implementation intentions; Gollwitzer, 1993) are examined as a strategy to help people to reach their goals by bridging the so-called intention-behavior gap. More recently, I started to investigate how self-regulatory strategies can support goal attainment of individuals as well as groups in challenging interpersonal, intra-and intergroup contexts.
Primary Interests:
Group Processes
Intergroup Relations
Interpersonal Processes
Judgment and Decision Making
Motivation, Goal Setting
Self and Identity
Social Cognition
Note from the Network: The holder of this profile has certified having all necessary rights, licenses, and authorization to post the files listed below. Visitors are welcome to copy or use any files for noncommercial or journalistic purposes provided they credit the profile holder and cite this page as the source.
Image Gallery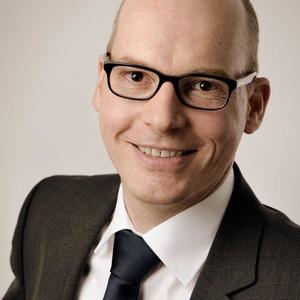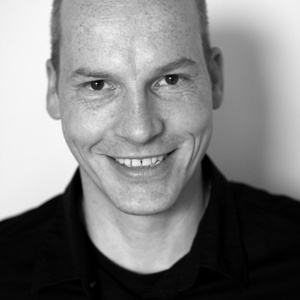 Journal Articles:
Wieber, F., Gollwitzer, P. M., & Sezer, L.A. (2014). Asking "why" helps action control by goals but not plans. Motivation and Emotion, 38, 65-78.
McCrea, S. M., Wieber, F, & Myers, A. L. (2012). Construal level mindsets moderate self and social stereotyping. Journal of Personality and Social Psychology, 102, 51-68.
Wieber, F., Thürmer, J. L., Gollwitzer, P. M. (2012). Collective action control by goals and plans: Applying a self-regulation perspective to group performance. American Journal of Psychology, 125, 275-290.
Wieber, F., Suchodoletz, A. v., Heikamp, T., Trommsdorff, G., & Gollwitzer, P. M. (2011). If-then planning helps school-aged children to ignore attractive distractions. Social Psychology, 39-47.
Wieber, F., Odenthal, G., & Gollwitzer, P. M. (2010). Self-efficacy feelings moderate implementation intention effects. Self and Identity, 9, 177-194.
Suchodoletz, A. v., Trommsdorff, G., Heikamp, T., Wieber, F., & Gollwitzer, P. M. (2009). Transition to School: The Role of Kindergarten Children's Behavior Regulation. Learning and Individual Differences, 19, 561-566.
Wieber, F., & Sassenberg, K. (2006). I can't take my eyes off of it: Attention attraction effects of implementation intentions. Social Cognition, 24, 723-752.
Sassenberg, K., & Wieber, F. (2005). Don't ignore the other half: The impact of ingroup identification on implicit measures of prejudice. European Journal of Social Psychology, 35, 621-632.
Other Publications:
Wieber, F., & Gollwitzer, P. M. (2010). Overcoming procrastination through implementation intentions. In C. Andreou and M. D. White (Eds.), The thief of time: Philosophical essays on procrastination. (pp.185-205). New York: Oxford University Press.
Wieber, F., Thürmer, J. L., & Gollwitzer, P. M. (2013). Intentional action control in individuals and groups. In G. Seebaß, M. Schmitz, & P. M. Gollwitzer (Eds.), Acting intentionally and its limits: Individuals, groups, institutions (pp. 133-162). Berlin: DeGruyter.
Gollwitzer, P. M., Wieber, F., Myers, A. L., & McCrea S. M. (2010). How to maximize implementation intention effects. In C. R. Agnew, D. E. Carlston, W. G. Graziano, & J. R. Kelly (Eds.), Then a miracle occurs: Focusing on behavior in social psychological theory and research (pp. 137-161). New York: Oxford University Press.
Wieber, F., Gollwitzer, P. M., & Seebaß, G. (Eds.). (2011). Limits of Intentionality: An Interdisciplinary Approach [Special Issue]. Social Psychology, 42, 4-8.
Courses Taught:
Advanced research methods
Free Will -- An Illusion? Interdisciplinary seminar
Group processes
Psychology of action
Social psychology 1 - Introductory lecture
Stereotypes and Prejudice
Frank Wieber
Social Psychology and Motivation
Postbox 39
University of Konstanz
78462 Konstanz
Germany

Phone: +49-7531-882877
Fax: +49-7531-883286